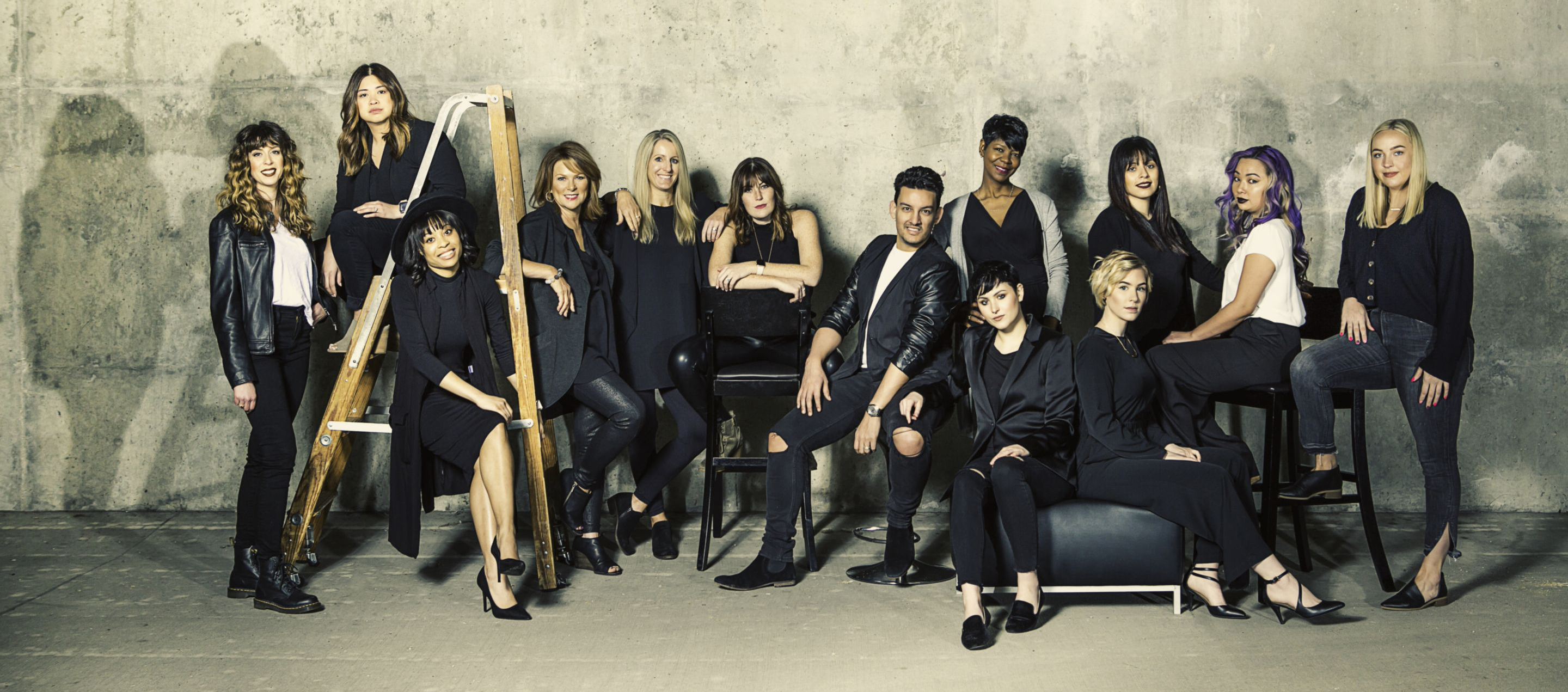 Careers
WE ARE HIRING!
Stop in Salon 01 anytime during regular business hours to get a salon tour & fill out an application!
We are ALWAYS accepting applications for:

· Experienced Stylists
· Salon 01 Associate Stylists
· Licensed Spa Technicians

Employee Benefits
- Competitive Commission Rate
- Flexible schedule opportunities
- Up to 3 weeks paid vacation based on longevity
- Holiday breaks
- 401K/Profit Sharing
- Aflac
- Education opportunities/Paid education
- Photo Shoot Opportunities
- Latest Technology
- Discounts on products and services
- Level Pricing System with increased Commissions
- Retail Commissions

Stylist
Your path to success starts here! Interested in a successful career in the beauty industry? We have all the tools you need to help you succeed! Below referenced is your recommended path at Salon 01 upon graduating from Cosmetology School. Questions? Feel free to stop in and chat with one of our successful stylists!

Salon 01 Associate Program
Our Salon 01 Associate Program can be closely compared to the equivalent of a master's degree in hair. On a daily basis you will have the opportunity to interact with clients, learn color formulations, dialogue for product recommendations and a variety of other guest services skills. During this traing period, you will be expected to attend classes, ranging from technical to marketing and product knowledge. We have high standards and you will be provided all the tools required to perform at your optimum level!

You will also be bringing in models to test your skills and will begin to transition into a full time Designer Level 1 stylist!

Transition
Initially, your first days with clients will be working along side one of our master designers. This exposure will give you the opportunity to interact with clients, practice the skills you have mastered, get a feel for having clients and perfect your dialogue skills.

Once you begin to take guests on your opportunity days, you will be taught how to watch your service and retail sales grow. Every staff member from this point forward, and throughout your career, participates in monthly performance meetings to ensure you stay on the track to success.

Summit Level System
Salon 01 hair stylists operate on a graduated level system based on a number of technical proficiencies, experience and meeting benchmark criteria. You will earn promotions and increases in commissions based on these factors which include technical skill, continuing education, goal achievement, service and retail sales and satisfying customer service expectations. Once you are consistently exceeding expectations in all categories outlined for you, you will begin to move forward through the level system. Our salon is full of successful stylists in each of the levels. We pride ourselves on providing excellent customer service and developing high level technical skills! While you are growing in your career, Salon 01 will continue to provide you with the education that you need to improve every step of the way!

Spa Professionals
Similar to the stylist career path, a spa professional at Salon 01 can expect to receive the highest level of continuing education in subjects such as product knowledge, technical protocols, dialogue skills and customer service.

Our Salon 01 Spa offers a variety of skincare, massage and nail services. We encourage growth for these individuals through a mentoring system with our Spa Director. During your training period, you will be taught our service protocols, as consistency is extremely important to our business. Dialogue and customer service are paramount to growing and retaining a clientele in this competitive industry! We equip you with all you need to be confident in approaching clients in-house as well as, marketing yourself in your daily life.

Additionally, all spa professionals will participate in monthly performance reviews just as all service providers do. You will have the opportunity to earn promotions based on a variety of factors, including technical skill, continuing education, goal achievement, service and retail sales and customer service expectations. Once you are consistently exceeding expectations in all categories outlined for you, you will earn a level promotion.

Our private spa facility will surely help you attract and maintain your client base!

Guest Services
At Salon 01 we pride ourselves on exemplifying some of the best customer service practices found in the industry, and that begins with our guest services team! If you enjoy interacting with people, have a flair for helping others and a passion for the beauty industry, we have a spot for you!

Our guest services team members come to us from a variety of backgrounds, but with one common attribute… the desire to help guests from the conception of their experience when booking an appointment, through the end of their service. Providing a superior guest experience is our hallmark; consequently this team works hard to assist guests from the beginning (booking appointments), then educating them on the variety of services offered at Salon 01, until the service has ended.

Room to Grow
As Salon 01 has grown, so have many of our guest services team members by earning promotions in a variety of different departments. Promotions "from within" for certain team members have included new positions as Client Relations Director, Bridal Director, Retail Director, Guest Services Director, and even our Vice President of Operations began her career at Salon 01 by applying to be a member of the guest services team! So, come grow with us!!!

The opportunities are truly endless for those who have the drive and desire to move forward and to help a successful business reach new thresholds of achievement!